Borax is one of the boric acid salts and one of the most important boron compounds, also known as sodium borate, sodium tetraborate. Borax pentahydrate. The chemical formula for this substance is Na2B4O7.5H2O.
The appearance of this substance is granular or white powder like talc and its aqueous solution is alkaline.
It is stable under normal conditions and free-flowing and is easily controlled by air or mechanical conveying.
this mineral base chemical has been around for many years and was first discovered in Tibet on dry lake beds. It was used for washing and another cleaning during the 19th century.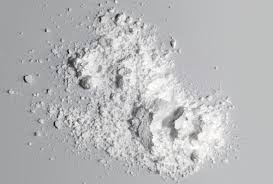 Applications
It has many uses in itself and is also used in the manufacture of some products:
Insect killer, particularly in roach killing products and as moth-preventative
Fungicide
Herbicide
Desiccant
Laundry booster
Household cleaner
Water softening agent
 Food additive as a preservative
This material is used in several other products including:
 Buffer solutions
Flame retardants
Teeth bleaching products
GlassوCeramics and pottery
Enamel glazes
the precursor for boric acid
Science projects such as green-colored fire,
slime
and borax crystals,
Analytical chemistry borax bead test,
Flux for welding iron and steel.
It is also used to make buffer solutions in biochemistry, as a fire retardant, as an anti-fungal compound, in the manufacture of fiberglass, as a flux in metallurgy, neutron-capture shields for radioactive sources, a texturing agent in cooking, as a precursor for other boron compounds, and like boric acid, is effective as an insecticide.
They are used in the production of ultra-thin LCD screens, heat-resistant glass, and fiberglass and account for 43% of world demand for these products.
It is used to create a coating that protects metals from corrosion.
These compounds, together with zinc compounds, are used as flame retardants in polymeric coatings of electric cables and cellulose insulation.
In Ceramics and Glazes
Formerly used in ceramic glazing, this mineral is still used in modern ceramics to maintain a good fit between glaze and clay, enhancing durability and shine. Used to reduce energy consumption during the production of this material in the tile body.
Borates modified glass structure enhances resistance to thermal or chemical attack