Xylene is a colorless and widely use solvent liquid, it's an organic chemical that also has other names such as xylol or dimethyl benzene. This solvent is a type of dimethyl benzene isomer and C8H10 is its chemical formula. Xylene is generally referred to as a group of benzene derivatives that have three isomeric structures of dimethyl benzene and also have a wide range of applications, such as raw materials for the production of paints or as components of rocket fuel.
The location of methyl in the chemical structure of this substance creates three different isomers and causes differences in physical and chemical properties. Ortho-xylene, meta-xylene and para-xylene isomers.
Xylene is heavier than air, it is a volatile material with high cleaning power. Xylene is used as a solvent in the production of plastics and adhesives. It is very important to observe safety and health when working with this organic chemical and its direct contact with the skin and eyes should be strictly avoided.
This toxic substance can be considered as one of the most important petrochemical products. This non-polar solvent can be inhaled in the air and it has a sweet smell, it is also prone to ignition. Similar products of this substance include potassium sulfate.
Physical and chemical properties of xylene:
Xylene reacts with strong oxidants and strong acids and it is compatible with most organic liquids but it is not soluble in water. Xylene solution often contains a small percentage of ethylbenzene. As mentioned, xylene has three different isomers. In the following table, we will examine the most important physical and chemical properties of these three isomers:
| | | | | |
| --- | --- | --- | --- | --- |
| Name | Xylene | O-Xylene | M-Xylene | P-Xylene |
| Molecular weight (g/mol) | 106.16 | 106.16 | 106.16 | 106.16 |
| viscosity (CP at 20 °C) | | 0.812 | 0.62 | 0.34 |
| Density (g/mL) | 0.864 | 0.88 | 0.86 | 0.86 |
| Boiling point (°C) | 138.5 | 144 | 139 | 138 |
| Melting point (°C) | -47.4 | -25 | -48 | 13 |
| Solubility | Insoluble in water | Insoluble in water | Insoluble in water | Insoluble in water |
The production process of Xylene:
For the first time, a French chemist obtained xylene from wood tar, and today the production processes of this material have greatly improved. This solvent is usually formed by using toluene and performing a process called methylation. Generally, commercial or laboratory xylene contains different amounts of its three isomers. The ratio of isomers can be changed with the help of zeolites. The manufacturing method affects the price of xylene.
Applications and uses of xylene:
Xylene is used in many industries, and here are some of the most important applications of this organic solvent:
As mentioned, the main application of xylene is its use as a solvent in various manufacturing industries, for example, in the plastics and adhesives industry, and is an important raw material for the production of polyesters.
In medicine, this chemical is used to process and stain tissues and can help pathologists' technologists diagnose disease within tissues. The reason for using xylene in this medical experiment is that it makes the tissue clear, and when preparing slides for analysis under a xylene microscope, it can remove the remaining wax, which has a cleansing role here.
As this material has a high cleaning power, it is used as an oil cleanser in repair shops or garages. This organic solvent is a good remover for paints and stains, as well as oils, resins, and adhesives. Compared to toluene, which converts to steam quickly and does not have a long shelf life, and does not have a significant effect on dyes and oils, xylene is both easier to mix and has a better cleaning effect.
In the sealing of acrylic concrete that is affected by the solvent, re-melting is used on the existing surface. The xylene then evaporates and a smooth, shiny surface emerges. This is an effective effect to heal scratches.
Xylene can also be used to dilute paints, this material can be used easily in sprays, with the addition of xylene to the paint, the spraying operation is easier and the painting time is reduced in desirably.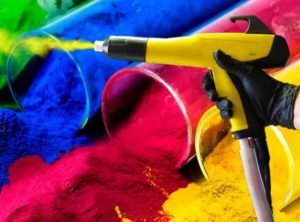 Safety:
Use appropriate clothing. Because xylene is a stimulant for the respiratory system and skin, the use of a mask is recommended.
Chemicals are needed to prevent skin contact. Also, find an airway quickly and make sure you're breathing and pulse rhythm are correct.
Inhalation of xylene is usually the most dangerous thing about it. This substance is easily absorbed by the lungs and because it is heavier than air, it can cause suffocation in closed storage.
People with xylene poisoning may have difficulty walking, dilated pupils, anxiety, fatigue and insomnia, nausea, tremors, loss of consciousness, coma, and death.
If it comes in contact with the skin, it can cause a burning sensation and inflammation.
In case of direct contact with the eyes, it causes pain and burning. It is better to wash the eyes with water for a few minutes if this accident occurs.
Transporting and storage:
It is better to keep it in a cool and dry place and the warehouse should be properly ventilated.