Triammonium citrate (C6H17N3O7), known as tribasic ammonium citrate, is an inorganic salt that consists of three carboxyl groups. It is a solid crystalline powder and is soluble in water. This inorganic salt is widely used in food additives, corrosion inhibitors and anti-fouling agents, plating materials, and surface cleaning agents. Shanghai Chemex is one of the most reputable suppliers of this chemical in the world.
Physical and Chemical Properties:
Triammonium citrate is a white powder with a slight ammonia odor and belongs to the group of organic salts. This salt is a very weak alkaline compound. It has many applications in industry, one of which is its use as a chelating agent in metal cations such as iron, which increases their solubility and biological properties in compounds; The most important physical and chemical properties of this compound can be summarized in the following table:
| | |
| --- | --- |
| Chemical formula | C6H17N3O7 |
| Molecular Weight(g/mol) | 243.22 |
| Appearance | white granular solid |
| PH | 4.3 |
| odor | Slight ammoniacal |
| Density (g/cm3) | 1.48 |
| Melting point (°C) | 185 |
| Boiling point (°C) | 100 |
| Solubility | Slightly soluble in water, alcohol |
| Color | White granules, Colorless crystals |
| Form | Granules or crystals |
| Chemical Structure Depiction | |
Production Process of Triammonium Citrate:
Triammonium citrate is produced through the process of neutralizing citric acid with ammonia as a chelating agent.

Triammonium Citrate Uses:
Used as a complex agent in the plating industry and also used to clean metal surfaces.
This compound is widely used as an emulsifier in the food industry. Because it has a conjugate base of a weak acid, it can act as a buffering agent and maintain a pH between 6.5 and 7 in solution in this industry.
It is employed in chemical analysis and in water treatment
It is used in the medical and electronics industries
as detergent material and as soil improvement agent component
It also exists as a chemical reagent in analytical chemistry, for example, to determine the efficient phosphate in phosphate salts and fertilizers.
Triammonium Citrate as a Food Additive:
Triammonium citrate is mainly used as a food additive, usually for flavor or preservative. It is used as a flavoring agent in certain types of water and carbonated beverages. It is added to solutions as a weak acid conjugate base as well as a buffering agent to regulate acidity and resistance to pH changes. It is also used to control acidity in gelatinous desserts. Like citric acid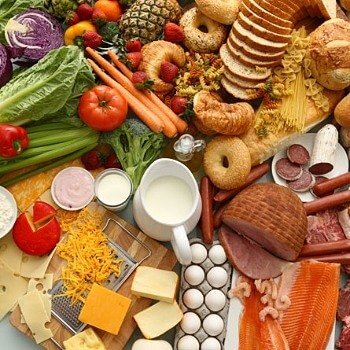 Triammonium Citrate in Cosmetics:
This combination is used in all types of cosmetics, baby products, bath products, soaps and detergents, hair dyes, and hair and skin care products. Cosmetic manufacturers use this combination to adjust the pH of their desired formulation so as not to irritate the skin.
Buy Triammonium Citrate:
Triammonium citrate has many applications in the food, chemical, and pharmaceutical industries. Contact our experts in Shanghai Chemex to buy and order this product.
Safety Information:
Ingestion: It May be harmful. May cause irritation to the gastrointestinal tract. Symptoms may include nausea, vomiting, and diarrhea.
Inhalation: It May be harmful if inhaled. It May cause irritation to the respiratory system and mucous membrane. Symptoms may include coughing, sneezing, and shortness of breath
Skin: May cause irritation to the skin. May be harmful if absorbed through the skin. Symptoms may include redness, itching, and pain.
Eye: May cause eye irritation with symptoms including redness and pain.

First-aid measures:
Skin Contact: Immediately flush skin with water.
Inhalation: move the person to the fresh air.
Eye Contact: Rinse eyes with water for at least 15-20 minutes.
Ingestion: Do not induce vomiting. Get medical aid immediately. Call a poison control center.
Packing and Storage:
Store the container tightly closed in a dry, cool, and well-ventilated place.