Formic acid belongs to the classification of carboxylic acids and has very weak acidic properties. Formic acid is also known as methanoic acid, hydrogen carboxylic acid, formic acid, and ant ink. It is an important intermediate in chemical synthesis and is produced naturally.
Today, formic acid is widely used in the textile, food additives, and animal industries. Formic acid comes in both liquid and solid forms. However, in nature, this acid can be found in the bodies of ants and bees, which is why in the past, formic acid was obtained by distilling ants' bodies.
Physical and chemical properties:
Formic acid or methanoic acid is the simplest available carboxylic acid and is a colorless, corrosive, volatile liquid with a pungent odor. This acid dissolves in water and many polar solvents and can be partially combined with hydrocarbons.
It is relatively stable at room temperature but unstable to heat.
Chemical formula
CH2O2
Molecular Weight
46.025 g·mol−1
Appearance
Colorless fuming liquid
Density
1.220 g/mL
odor
Pungent, penetrating
taste
sour
Melting point
8.4 °C (47.1 °F; 281.5 K)
Boiling point
100.8 °C (213.4 °F; 373.9 K)
Solubility in water
Miscible
Solubility
Miscible with ether, acetone, ethyl acetate, glycerol, methanol, ethanol

Partially soluble in benzene, toluene, xylenes

Flashpoint
156 °F (69 °C)
Viscosity
1.57 cP at 268 °C
Corrosivity
Corrosive to metals
color
Colorless
form
liquid
Chemical Structure Depiction
Structure and formula of formic acid:
The chemical structure of formic acid with the chemical formula HCOOH is such that a hydrogen atom is attached to a carboxylic group. Just like the chemical structure of acetic acid, except that instead of hydrogen, a methyl group is attached to the carboxylic acid.
This acid; In the liquid and solid state, it has an infinite lattice of molecules that are bonded together by hydrogen bonding.
Formic acid production process:
Formic acid will be produced and produced naturally in the leaves of nettle, bee stings, and ants.
Most of the formic acid is produced as a by-product in the production of other chemical compounds, especially acetic acid.
When methanol and carbon monoxide react together in the presence of a strong base such as sodium monoxide, a derivative of formic acid called methyl formate is produced.
CH3OH + CO → HCO2CH3
Hydrolysis of the methyl formate produces formic acid:
HCO2CH3 + H2O → HCOOH + CH3OH
Hydrolysis of methyl formate requires a large amount of water. First, methyl formate is indirectly converted to ammonium formamide and then hydrolyzed with sulfuric acid.
HCO2CH3 + NH3 → HC(O)NH2 + CH3OH
2 HC(O)NH2 + 2H2O + H2SO4 → 2HCO2H + (NH4)2SO4
Applications and uses of formic acid:
Formic acid is present in animal and poultry feed as a disinfectant and antibacterial agent;
This acid is used in the leather and tanning industry;
To produce synthetic perfumes;
This acid will be widely used in the textile industry in the dyeing of fabrics;
In liquid fuel cells;
In the synthesis of drugs such as insulin and caffeine;
This substance is used to prevent spoilage of winter food in large livestock complexes;
To enhance lactic acid fermentation;
As a coagulant in rubber production.
Formic acid in the synthesis of chemicals and drugs:
Formic acid is mainly used in the synthesis of chemicals. It is used in the production of aluminum catalysts, the synthesis of drugs such as insulin and caffeine, the synthesis of pentaerythritol. In the production of insecticides, vegetable toxins and textile dyes are also used.
Some formic acid derivatives, such as formate esters, are used in the fragrance industry.
A special application of formic acid in animal husbandry:
Formic acid is also used in animal feed as an antibacterial to prevent spoilage, which helps preserve food to a high degree. This substance is used to prevent spoilage of winter food in livestock in large livestock complexes.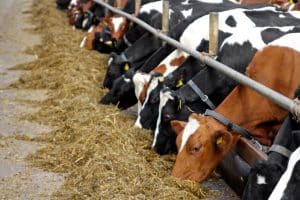 Safety information:
Inhalation of formic acid causes corrosion and irritation of the respiratory system;
The fumes of this substance cause severe inflammation along with the destruction of olfactory cells, nose, cough, and difficulty breathing;
The liquid state of this substance causes severe burns with cracks, redness, and skin injuries;
Causes eye burns. The vapors of this substance are highly irritating;
If swallowed, it destroys body tissues. Causes burns, gastrointestinal injuries;
Maybe corrosive to metals;
Flammable liquid and vapor.


First-aid measures:
Skin Contact: Immediately flush skin with water.
Inhalation: move the person to the fresh air.
Eye Contact: Rinse eyes with water for at least 15-20 minutes.
Ingestion: Do not induce vomiting. Get medical aid immediately. Call a poison control center.
Packing and storage:
Keep in a tightly closed container. Store in a cool, dry, ventilated area away from sources of heat or ignition.