Phosphoric acid, also known as orthophosphoric acid, is one of the most well-known and widely used acids. This mineral acid has the chemical formula H3PO4, which contains one phosphorus atom, four oxygen atoms, and three hydrogen atoms. The raw form of this acid is extracted from phosphate rocks. Phosphoric acid has the highest production among acids in the world after sulfuric acid. This acid is widely used in raw materials needed to produce pharmaceuticals, Agrochemicals and pesticides, food cleaners and livestock and poultry feed supplements, and other products. Industrially, it is mostly used in the production of phosphate fertilizers. like potassium sulfate. Shanghai Chemex is one of the most reputable suppliers of this chemical in the world.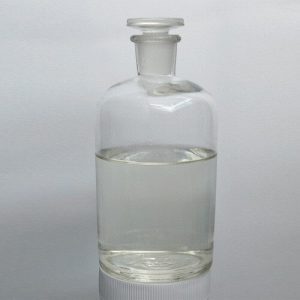 Physical and Chemical Properties:
Phosphoric acid is a strong, colorless, odorless acid that appears as a high-density liquid, miscible with water, and denser than that. This substance is available in both liquid and solid forms, the liquid type of which has a purity of 85%, but the solid type is completely pure and powdered; The most important physical and chemical properties of this compound can be summarized in the following table:
| | |
| --- | --- |
| Chemical formula | H3PO4 |
| Molecular Weight(g/mol) | 97.994  |
| Appearance | Colorless viscous liquid |
| Odor | Odorless |
| taste | Acid taste |
| Density (g/cm3)  | 1.6845 |
| Melting Point (° C) | 40–42.4  |
| Boiling point (° C) | 407 °C  |
| Solubility | Soluble in ethanol |
| Viscosity (mPa.s ) | 3.86 |
|      Chemical Structure Depiction | |
Types of Phosphoric Acid:
Based on the percentage of purity, phosphoric acid can be divided into three categories and for each of them, its specific uses can be defined.
Industrial: This type of acid is used in the production of detergents, textile industry, wastewater treatment, and also in the production of Teflon containers.
food: This type of acid can be produced by adding water to P2O5 or from phosphate-containing rocks in the presence of sulfuric acid. Uses of this compound include its use in the production of vegetable oils, carbonated beverages, animal feed, and animal feed supplements.
Crude phosphoric acid: This acid is obtained from the chemical reaction between sulfuric acid and phosphate soil and is converted to food and industrial type in treatment units. It should be noted that the most common use of crude phosphoric acid is in the production of chemical fertilizers.
Phosphoric acid Production Process:
This weak acid can be produced by three commercial methods: wet process, thermal process, and dry furnace process, which are described below:
Wet Process:
The most common and preferred method is the wet process, which is mostly used to produce phosphate fertilizers. In this method, phosphate-containing minerals such as calcium hydroxyapatite react with sulfuric acid according to the following equation, during which phosphoric acid is produced and calcium sulfate precipitate is deposited as a by-product:
Ca (PO4)3OH + 5H2SO4 → 3H3PO4 + 5CaSO4 + H2O
Thermal Process:
In the thermal process, the product produced has a very high purity and is used in the manufacture of higher purity chemicals such as drugs, detergents, food products, and other products other than a fertilizer in such a way that the element phosphorus combines with oxygen and phosphorus Pentoxide is produced. Phosphorus then hydrates the pentoxide and the desired acid product is prepared. The main pollutants from the thermal process are suspended particles in the form of acid dust.
P4 + 5O2 → 2P2O5
P2O5 + 3H2O → 2H3PO4
Dry Furnace Process:
It is a promising method due to the reduction of environmental effects as well as high-cost savings in production. In this method, phosphate ore is reduced by combining it with a source of carbon, silica, and heat. This process uses air control to control the number of combustion gases produced from the furnace bed to control the high temperature of the furnace.
Common Uses for Phosphoric Acid:
This compound is one of the most important chemicals that is widely used in various industries, including agriculture and the products we use in our daily lives. This substance is one of the most important and useful mineral acids and is also used in the food industry.
Chemical oxidizing agent for the production of activated carbon
Livestock and poultry industries like Formic Acid
To adjust the pH in cosmetics and skincare products
Elimination of mineral deposits
Acidity regulator in foods such as jams, processed meats, jellies and gelatins, yeasts, cheeses, spices, condiments, and preserves.
Dyes and pigments
Fertilizer and phosphate fertilizer industry
Remove iron rust
In agriculture
In the water and wastewater treatment industry.
How is Phosphoric Acid used in Fertilizers?
Fertilizer is an essential nutrient for plant growth and health. One of the substances used as fertilizer in agriculture is phosphoric acid. This acid is made from a combination of three elements: phosphorus, oxygen, and hydrogen. About 80% of the phosphoric acid produced in the world is used to make fertilizer. This chemical is mainly converted into three phosphate salts which are used as fertilizers. They are triple superphosphate (TSP), diammonium phosphate (DAP), and mono ammonium phosphate (MAP). The use of phosphoric acid in fertilizers reduces the use of pesticides and reduces the cost of using pesticides.
Effects of Phosphoric Acid on Plant Growth:
It is essential for photosynthesis in plants;
Increases root growth;
It absorbs and converts solar energy into plant materials;
Increases plant resistance to various factors;
Increases the quality and speed of plant production;
Improves the formation of flowers and seeds in the plant;
Increases the strength of stems and branches.
Today, most agricultural soils face the problem of phosphorus deficiency and thus reduce crop production. Therefore, the use of phosphoric acid in agriculture is a great option to strengthen plants and get more products from them.
Buy Phosphoric Acid:
This chemical compound is usually sold as an 85% phosphoric acid solution. To buy this product at the best price, contact our experts in Shanghai Chemex.
Safety Information:
This compound is a corrosive substance and in contact with the skin and eyes can cause damage and burns, but it is not flammable. Robes, gloves, and goggles should be worn when using them.

Handling and Storage:
Store in a cool, with proper ventilation, and keep away from incompatible substances such as oxidizing agents, metals, combustible materials, and alkalis.