Amino trimethylene phosphonic acid or ATMP is one of the anti-scaling and anti-corrosion materials that is used in large and small aqueous systems to solve the problem of sediment and corrosion. Shanghai Chemex is one of the most reputable suppliers of this chemical in the world.
Physical and Chemical Properties of ATMP:
Amino trimethylene phosphonic acid is available in both crystalline powder and liquid form and its properties include high solubility in water, moisture absorption, excellent ability to chelate, and change in the lattice. This material has high stability and is difficult to hydrolyze in aqueous systems and inhibits corrosion well in high concentrations; The most important physical and chemical properties of this organic material can be summarized in the following table:
Name
ATMP
Chemical formula

C

3

H

12

N

O

9

P

3
Molecular Weight (g/mol)
299.04
Appearance
Solid or Liquid
Density (°C)
1.33
Boiling Point (°C)
746
Melting Point (°C)
200
Chemical Structure Depiction

The Production Process of ATMP :
synthesis of Aminotri methylene phosphonic acid is performed by reacting ammonium chloride with phosphoric acid and concentrated hydrochloric acid in a reactor at 100 ° C by the constant steam flow. Then 35 to 37% by weight of formaldehyde is added to the reaction, and after about three hours the concentration is reduced by 15 to 25% moisture, and finally, a high concentration of amino trimethylene phosphonic acid is synthesized using a centrifuge.
ATMP Uses:
Sedimentation and corrosion of metals used in power plants, refineries, petrochemicals, and water and sewage pipelines is an important issue that has recently attracted the attention of many researchers, ATMP can play a key role in preventing the formation of sediment on these Metals and protect them against corrosion.
In the textile and dyeing industry, this material is used as a metal ion chelating agent and metal surface modifier.
Usually used with other organic acids such as polylactic acid or salt to purify water in water cooling systems.
This material is used in various industries, which are mentioned below:
In agriculture and animal husbandry for the production of animal feed and other agricultural products
In the production of detergents used in household use
In the pharmaceutical industry in the production of various drugs, especially veterinary drugs
The Uses of ATMP in water treatment:
Today, organic materials are widely used in the water treatment industry. In particular, phosphonates are very useful for preventing the formation of water-soluble salts such as calcium carbonate, phosphates, and calcium sulfate.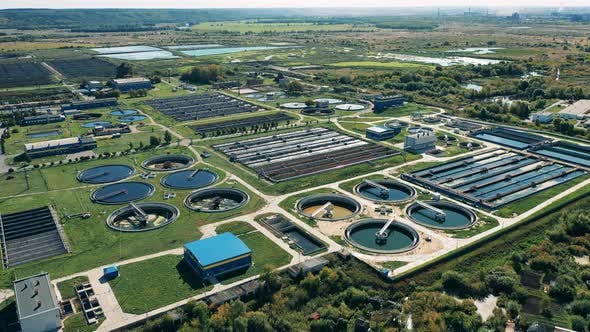 Some water treatment systems use biocides to prevent the activity of germs. Some of these biocides are strong oxidants and cause oxidative degradation of existing chemicals. In this case, after adding amino trimethylene phosphonic acid, this substance reacts quickly with biocides and prevents the destruction of other chemicals. like HEDP
Buy ATMP:
For information on how to buy this product and place an order, you can contact our partners in the Shanghai Chemex sales department.
Safety Information:
ATMP is considered an acidic chemical and all safety and health points must be observed when you are working with it. Be sure to wear safety glasses, gloves, and special clothing.
First-aid measures:
Eye Contact: In case of contact with the eyes, immediately flush the eyes with plenty of water.
Skin Contact: Remove this material from the skin with plenty of soap and water.
Inhalation: Remove to fresh air immediately. If not breathing, give artificial respiration.
Ingestion: Do not induce vomiting. Get medical aid immediately. Call a poison control center.
Packing and Storage:
Store the container tightly closed in a dry, cool, and well-ventilated place. Store apart from foodstuff containers or incompatible materials.