Dipotassium phosphate with the chemical formula K2HPO4 is a type of miscible salt in water. This chemical is also known for its hydrogen to potassium dihydrogen phosphate.
This compound is used in food grade as a food additive due to its buffering properties and having two elements of potassium and phosphorus. Another application of this chemical is in the production of potassium diphosphate fertilizer.
Physical and Chemical Properties:
Dipotassium Phosphate is a solid compound found in powder and granular form. This chemical compound appears white and odorless. This chemical product is waterless and completely dry. Also, Dipotassium phosphate is one of the alkaline chemical compounds and has a base property and its pH is a number between 8 and 9.
It has very good solubility in water and dissolves completely in water, but its solubility in ethanol or methanol is very low.
| | |
| --- | --- |
| Chemical formula | K2HPO4 |
|  Molar mass | 174.2 g/mol |
| Appearance | white powder |
| odor | odorless |
| Density | 2.44 g/cm3 |
| Melting Point | > 465 °C (869 °F; 738 K) decomposes |
| Solubility in water | 149.25 g/100 mL (20 °C) |
| Solubility | slightly soluble in alcohol |
| PH | Between 8,7 and 9,4 (1 % solution) |
| Acidity (pKa) | 12.4 |
| color | Colorless or white |
| form | granules or powder |
| Chemical Structure Depiction | |
Dipotassium phosphate production process:
Dipotassium phosphate (DKP) is made by reacting a source of potassium (usually potassium hydroxide) with phosphoric acid. Food grade phosphoric acid is made from phosphate rocks that are extracted, refined.
Applications and uses of DKP:
This chemical is widely used in various industrial food grades and laboratories.
DKP is widely used as a food additive in various food industries; for example, it is used as a food additive in many drinks as well as in the production of powdered foods such as spices, Instant soups, and salt are used.
This combination is mainly used by weightlifters and endurance athletes because it helps build endurance.
Used as a mineral supplement for medicines.
As a source of nutrition in yeast production and other fermentation processes.
Usage in the production of potassium diphosphate fertilizer as an agrochemical.
Dipotassium phosphate in the food industry:
This chemical can be used in many food products such as dairy products such as cheese and cream.
Because potassium phosphate can reduce the amount of sodium and acidity in these foods and contribute to the health of food products.
Also, the presence of dipotassium phosphate in the food improves food tissues, increases preservation, and also stabilizes their properties.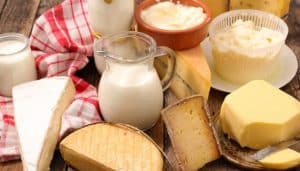 Dipotassium phosphate in the Agricultural industry:
One of the biggest roles of potassium phosphate is in the agricultural industry. This mine chemical product is rich in two vital elements, phosphorus, and potassium. For this reason, it is used as a chemical fertilizer like iron sulfate, copper sulfate, and zinc sulfate.
Also, this chemical compound has excellent solubility in water and has alkaline properties, and like potassium hydroxide, it can regulate soil pH and prepare the soil for plant growth.
This chemical compound is non-toxic and safe and can be used in all irrigation and even spraying systems.
Fitness:
This product is often known as a food additive, because of its role in making ATP (adenosine triphosphate), which is a high-energy molecule, the body needs it to provide This substance is the main source of potassium and phosphorus energy; As a result, it can play a special role in sports and fitness diets.
This substance is the main source of potassium and phosphorus. The human body needs phosphorus for various purposes, and due to the fact that it causes contraction and improves muscle function, its use has become especially important in athletes.
Safety information:
This chemical product is considered a non-toxic and safe substance for humans.
But excessive consumption of potassium phosphate can cause problems in the internal system such as headache, constipation, nausea and vomiting, confusion, and diarrhea in the body.
Packing and storage:
Keep away from incompatible materials. Keep in a dry, well-ventilated area in closed containers.