Hydroquinone is a chemical of the phenol family which is a powerful antioxidant. Hydroquinone is sensitive to oxidation and special methods are used to protect it. C6H602 is the chemical formula of this substance.
This antioxidant is in the form of granules or white powder in environmental conditions that do not have a specific odor.it is also known by other names such as quinol. This phenol is an aromatic chemical compound that is abundant in nature, but its synthetic form is also very common.
This hydroxy compound is widely used in the production of cosmetics and it is known as one of the most famous anti-stain creams in the world, which has been widely used recently.
This antioxidant was named in 1843 by Friedrich Wohler.it was first discovered by two French scientists through the distillation of conic acid.
similar product: sodium dichromate
Hydroquinone structure:
The following figure shows the chemical structure of this antioxidant:
As mentioned, the use of this aromatic compound is very widespread in the cosmetics industry and is mainly used in the production of gels, moisturizing creams, and leucine. This hydroxy composition has anti-spot and clearing properties for the skin and helps to lighten the skin. However, it may cause discomfort to some sensitive and dry skin.
In the following, we will be Getting to know more about this chemical compound.
This substance is in the category of industrial chemicals of Shanghai Chemex Company.
Physical and chemical properties:
As mentioned, hydroquinone exists both naturally and artificially. Some Skins that are allergic to this substance or people who do not use it can use alternatives to it, but it may have relatively less effect. Antioxidants such as vitamins A and vitamin C can have anti-aging properties.
The most important physical and chemical properties of this hydroxy compound can be summarized in the following table:
| | |
| --- | --- |
| Name | Hydroquinone |
| Molecular weight (g/mol) | 110.11 |
| Density (g/cm³) | 1.3 |
| Melting point (°C) | 172 |
| Boiling point (°C) | 286 |
| Flash point (°C) | 165 |
| Solubility in water | soluble |
Production process Hydroquinone:
This phenol is present in some plants and fungi, but using natural resources to produce this chemical is a relatively difficult operation, and a large volume of this hydroxy compound is produced in the laboratory.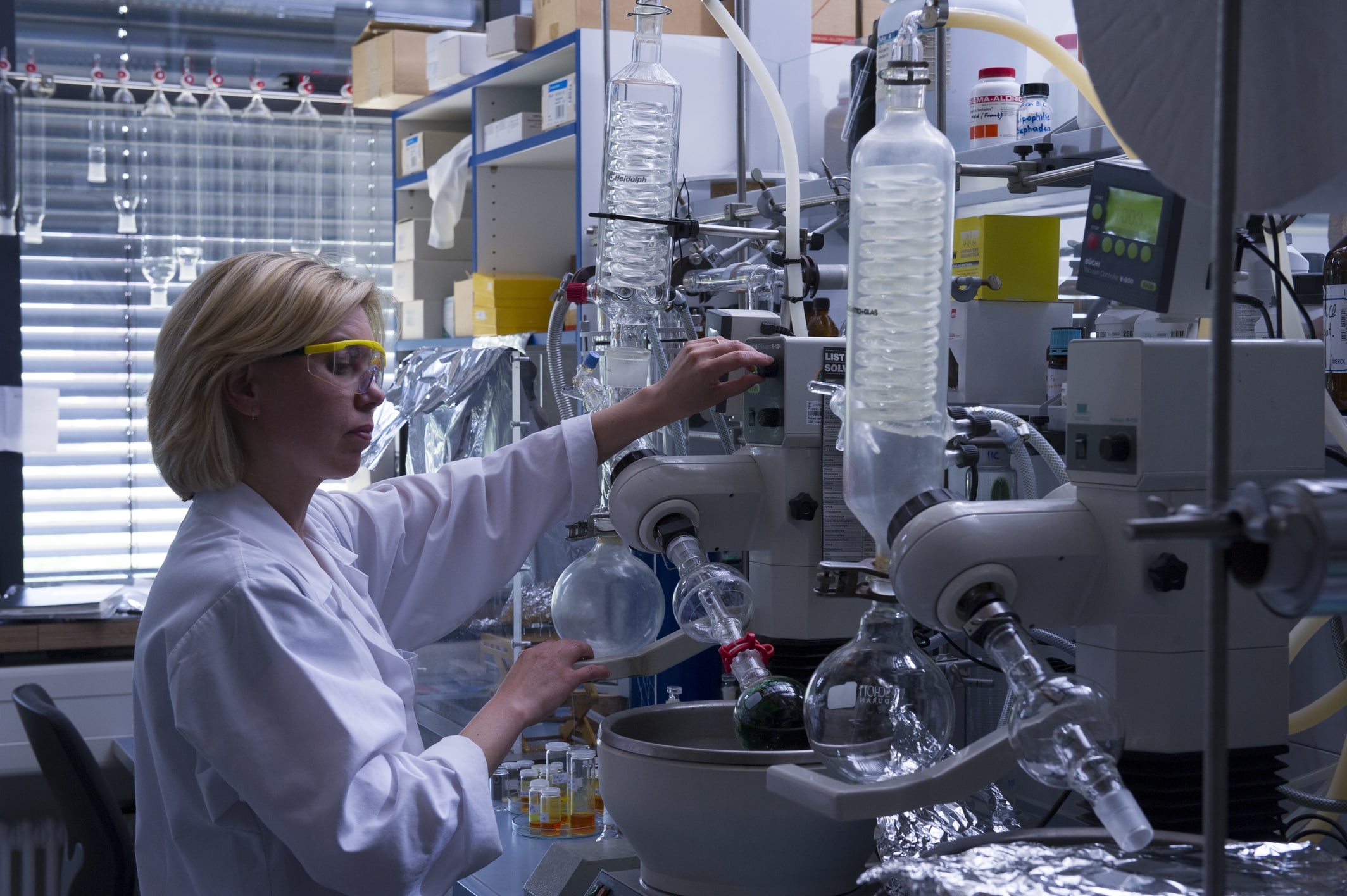 Benzene or phenol are usually used to produce hydroquinone, and during a redox process, we can synthesize the desired substance.
To produce this aromatic compound, we can use different processes and methods, which include oxidation, reduction, alkylation operations. In the first step, phenol is oxidized, in the second step, in an acidic environment, the oxidation of manganese dioxide is performed.
Application and uses of hydroquinone:
This compound is used in various industries, the following are the most important applications:
In the photographic industry and the production of color or black and white photographs, a mixture of hydroquinone is used along with triads or phenindiones. This antioxidant acts as an appearance and turns into a quinone, helping to produce a quality image.
The issue of corrosion in the industry is a very influential process in different systems and can cause various problems. In a water vapor or boiler system, water heaters are more prone to corrosion due to the entry of oxygen gas and carbon dioxide, and ammonia. Hydroquinone works by reducing dissolved oxygen in the inlets to the boilers and can somehow prevent the boilers from corroding.
This phenol is also used in the rubber and plastic manufacturing industries
Hydroquinone can play an inhibitory role in the production of various polymers
This aromatic compound is used in the formulation of most cosmetics and is used in the range of 4%.
side this antioxidant applications can be summarized as follows:
In the production processes of polystyrene as a photochemical substance
Inhibitory role in the production of vinyl acetate and acrylic monomers
In the paint, ink and, adhesive industries
In the production of engine oils.
Hydroquinone side effects:
Hydroquinone creams can contain a substance called sodium sulfite, which can cause allergies in some cases. It is better to do allergies before using this product before use to make sure.
The important thing about using hydroquinone is that rubbing it on the skin and exposing it to the sun can cause toxicity and side effects.
Shanghai Chemex is one of the most reputable suppliers of chemicals in the world, contact us for your order and supply of chemicals.
Is hydroquinone carcinogenic?
As described, it affects skin cells by the mechanism of free radicals. The mechanism of free radicals can cause genetic changes. Genetic changes themselves are one of the causes of cell mutations and cancer. So, in answer to the question posed in the title of this section, we can say "yes".
But this combination, like many other ingredients that have such effects, can have many benefits if used with the right dosage and recipe.
Transporting and storage:
store it in a cool and dry place away from heat and sunlight.
     COA                                                                           MSDS