Sodium allyl sulfonate is an organic chemical compound also known as sodium sulfonic acid salt. It is used in nickel plating as a reducing agent and as an additive in the paint industry to produce acrylic thermostatic resins. Shanghai Chemex is one of the most reputable suppliers of this chemical in the world. In the following, we will further examine the properties and characteristics and the main and important applications of this chemical product.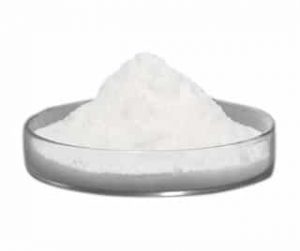 Physical and Chemical Properties:
Sodium allyl sulfonate with the chemical formula C3H5SO3Na is a clear, colorless, or white shell in standard conditions that is easily soluble in water and is a relatively stable compound chemically; The most important physical and chemical properties of sodium allyl sulfonate can be summarized in the table below:
| | |
| --- | --- |
| Name | SAS |
| Chemical formula | C3H5SO3Na |
| Molecular weight (g/mol) | 144.13 |
| Appearance | Dry powder |
| Density(g/cm3) | 1.206 |
| Melting point (°C) | 242 |
| Solubility in water (g/100ml) | 4 |
| Chemical Structure Depiction | |
Synthesis and Production of Sodium Allyl Sulfonate:
In short, we need allyl chloride and sodium sulfite to produce the chemical sodium allyl sulfonate. During the reaction, the reaction temperature is kept around 40-50 ° C. After the reaction, processes such as hydrolysis are performed and the desired product can be obtained.
Sodium Allyl Sulfonate Uses:
As mentioned, this organic compound has many applications in various industries, which are described below:
Pharmaceutical:
This salt is also used in the pharmaceutical industry and the production of some most commonly used drugs.
Textile:
This chemical is specifically and accurately used to process acrylic fibers, this organic compound has a very positive and beneficial effect on the dyeing properties of this type of fiber, increases the flexibility of the fibers, and generally increases the quality of the fibers.
Polymerization Processes:
Sodium allyl sulfonate is used in the polymerization processes of acrylamide, acrylic acid, acrylamide, and maleic anhydride. It is also used in the emulsion polymerization of styrene and polyvinyl alcohol.
Plating Processes:
In metal plating processes, an aqueous solution of this organic compound is used to create transparency. like Sodium saccharin

Paint:
To produce water-soluble paints, this white powder is widely used with the aim of better dispersion of paints in water and production of some thermoset resins.
Buy Sodium Allyl Sulfonate:
To buy Sodium allyl sulfonate, contact Shanghai Chemex experts and get this product with the best price and guaranteed quality in the fastest possible time. 
Safety Information:
It is better to pay attention to all safety and health points when working with this material and use gloves and safety glasses.
In case of contact with the skin of the hand, wash the infected area carefully and avoid contact with the eyes or other defective parts of the body and inhale its vapors.
In case of contact and entry of this substance into the eye, be sure to wash the eyes thoroughly for 15 minutes, and in more acute cases and cases of vision loss, go to medical centers.
In case of inhalation and exposure to large amounts of this compound, you should take the person to the open air and place her in the vicinity of the open air, and see a doctor if symptoms occur.
Packing and Storage:
Heat may adversely affect the properties of this chemical. Store sodium allyl sulfonate in a cool, dry place away from direct sunlight.