Strontium chloride with the chemical formula SrCl2 is a salt of strontium and chloride known as strontium dichloride. This mineral salt is known as the raw material for obtaining other strontium compounds. Shanghai Chemex is one of the most reputable suppliers of this chemical in the world.
Physical and Chemical Properties:
Strontium chloride is a colorless to white crystalline solid with a molecular weight of 158.53 g/mol. This compound dissolves easily in water but is slightly soluble in alcohol and acetone. When heated in a flame, it emits a bright red color; In the table below some of the chemical and physical properties of this product are mentioned:
Chemical formula
SrCl2
Molar mass(g/mol)
158.53 (anhydrous)

266.62(hexahydrate)

Appearance
White crystalline solid
Density(g/cm3)
3.052(anhydrous, monoclinic form)

2.672 (dihydrate)

1.930  (hexahydrate)

Melting Point(° C)
874  (anhydrous)

61 (hexahydrate)

Boiling point(° C)
1,250 (anhydrous)
Solubility
ethanol: very slightly soluble

acetone: very slightly soluble

ammonia: insoluble

Color
White
Form
Grain, crystalline solid,
Synonyms
Strontium (II) chloride
Chemical Structure Depiction
Formula and Structure of Strontium Chloride:
The chemical formula of this composition is SrCl2 and it has two forms: the anhydrous and the hydrated form. This molecule is formed by the strontium cation and two chloride anions that form an octagonal structure with six anions surrounding the cation. The molecule SrCl2 in the vapor phase is nonlinear with an angle of about 130 °.

Strontium Chloride Production Process:
Strontium chloride is not found in nature but is produced by chemical reactions.
Strontium chloride is prepared by the reaction between hydrochloric acid and strontium hydroxide or strontium carbonate:
Sr (OH)2 + 2 HCl → SrCl2 + 2 H2O
    SrCO3 + 2 HCl → SrCl2 + H2O + CO2
Crystallization from a cold aqueous solution gives the hexahydrate. Dehydration of this salt occurs in stages and starts from 61 ° C. Complete dehydration occurs at a temperature of 320 ° C.
It can also be prepared by combining elements, strontium, and chlorine.
Strontium Chloride Uses:
Strontium chloride is used more than other strontium salts.
Used as a corrosion inhibitor for aluminum.
It is often used as a red dye in the petrochemical industry.
Strontium chloride is commonly used as a red dye in fireworks and produces a more intense red color than other materials.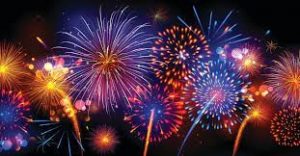 This compound is also used in small quantities in the manufacture of glass. like potassium carbonate
The radioactive isotope strontium is used to treat bone cancer, usually in the form of strontium chloride.
It is also used in dental care, biological research, and ammonium storage.
Dental care:
There is a problem called dentin hypersensitivity, which is usually due to abrasions of the enamel and opening of the dentin canals. These abrasions can be caused by improper and heavy brushing, or abnormal habits such as pressing teeth. Acidic diets and gastrointestinal diseases such as reflux can also cause this problem. Therefore, for hypersensitivity of the teeth, the strontium ions in the strontium chloride toothpaste relieve pain and sensitivity by blocking the flow of fluid through the dentin tubes, which are microscopic channels in the dentin.
Safety information:
Causes skin irritation. May be harmful if absorbed through the skin.
Causes serious eye damage.
May irritate the digestive tract.
May cause respiratory tract irritation. It may be harmful if inhaled.

First-aid measures:
Skin Contact: Immediately flush skin with water.
Inhalation: move the person to the fresh air.
Eye Contact: Rinse eyes with water for at least 15-20 minutes.
Ingestion: Do not induce vomiting. Get medical aid immediately. Call a poison control center.
Packing and storage:
Store in a cool, dry place. Store in a tightly-closed container.