Imidazole with the chemical formula C3H4N2 is an organic chemical compound that appears as a yellowish-white solid that dissolves in water to form an alkaline solution. Chemical compounds that have an imidazole ring in their structure show different biological effects, the most important of which are antifungal and antibacterial properties. Therefore, imidazole is a drug with various biological properties, including antifungal, anti-inflammatory, analgesic, anti-tuberculosis, anti-depressant, anti-cancer, and anti-viral. Similar to cyclohexanone products. Shanghai Chemex is one of the most reputable suppliers of this chemical in the world.
Physical and Chemical Properties:
Imidazole is a highly polar, water-soluble compound. It is also an amphoteric compound. That is, it can act both as an acid and as an open. The nucleus of this chemical is the main structure of some known human components, including the amino acid histidine, vitamin B, a component of the basic structure of DNA and purines, histamine, and biotin; In the table below some of the chemical and physical properties of this product are mentioned:
| | |
| --- | --- |
| Chemical formula | C3H4N2 |
| Molecular Weight(g/mol) | 68.077 |
| Appearance | White or pale yellow solid |
| Odor | Amine-like odor |
| Density (g/cm3) | 1.23  |
| pH | 10.5  |
| Melting point (° C) | 89 to 91 |
| Boiling point (° C) | 256  |
| Chemical Structure Depiction | |
Formula and Structure of Imidazole:
Diazoles are a five-membered ring with two hetero atoms in which two carbon atoms are replaced by two nitrogen atoms. In imidazole, nitrogen atoms are in positions 1 and 3. This compound has two tautomer forms because the hydrogen atom is able to be placed on both nitrogen atoms. Each of these nitrogens plays a different role. One of them has the role of an electron donor called pyrroline nitrogen and the other has the role of an electron acceptor called pyridine nitrogen.
Synthesis and Production of Imidazole and Its Derivatives:
The synthesis of imidazole is the result of the concentration of one α dicarbonyl with an aldehyde and two equivalents of ammonia gas in alcohol.
Synthesis of quadrivalent imidazoles: From the concentration of benzyl, benzonitrile derivatives, and amines of the first type on the surface of silica gel under solvent-free conditions and microwave irradiation.
Imidazole Uses:
Imidazoles exhibit different biological activities such as anti-inflammatory, anti-allergic, analgesic, antifungal, anti-cancer, anti-depressant, and anti-viral.
This organic compound has antibacterial and antifungal properties and therefore derivatives of this compound are used in medicine to treat fungal infections.
The anticancer drug imidazole has been used in chemotherapy.
The most pervasive amino acid is histidine, which has an imidazole side chain. Histidine is present in many proteins and enzymes and plays a vital role in the structure and function of hemoglobin. Histidine compounds play a very important role in intracellular buffering.
Imidazoles are also used as insecticides due to their special properties. This compound has a rapid effect and is able to kill many insects such as beetles, termites, earthworms, and flies. The use of insecticides and pesticides containing imidazole is suitable for citrus and fruit trees.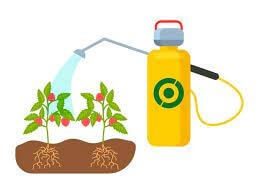 Buy Imidazole:
For more information on purchasing and ordering this product, please contact our experts in Shanghai Chemex through the numbers on the site.
Safety Information of Imidazole:
When working with this combination, observe all safety points.
Harmful if swallowed.
Causes severe skin burns and eye damage.
May damage fertility or the unborn child.

First-aid measures:
Skin Contact: Immediately flush skin with water.
Inhalation: move the person to the fresh air.
Eye Contact: Rinse eyes with water for at least 15-20 minutes.
Ingestion: Do not induce vomiting. Get medical aid immediately. Call a poison control center.
Packing and Storage:
Keep the container tightly closed in a dry and well-ventilated place.