Dimethylformamide (DMF) is a volatile organic compound with the chemical formula C3H7NO, also known as DMF.
It is a very clear and odorless liquid, it is miscible with water and also organic solutions.
DMF is a hydrophilic solvent with a high boiling point Due to its unique properties of insolubility. it is one of the most widely used chemical solvents in different industries.
Dimethylformamide (DMF) is used as an industrial solvent, in the production of fibers, films, and surface coatings. This compound is used as a solvent in gas chromatography (GC), High-performance liquid chromatography (HPLC), and molecular biological devices.
This product is known as a universal solvent.
Physical and chemical properties:
Dimethylformamide is pure, colorless, and odorless, But in DMF used in industry, due to the presence of dimethylamine impurities, it smells like fish.
It is also at high temperatures and in the presence of strong acids and bases unstable.
| | |
| --- | --- |
| Chemical formula | C3H7NO |
| Molar mass | 73.095 g·mol−1 |
| Appearance | Colorless liquid |
| Density | 0.948 g/mL |
| Odor | fishy, ammoniacal |
| Melting Point | −60.4 °C(-78°F) |
| Boiling point | 153 °C (307 °F; 426 K) |
| Viscosity | 0.92 mPa s (at 20 °C) |
| PH | 6.0-8.5 |
| Solubility in water | Miscible |
| Solubility | Readily soluble in water, ether |
| Vapor pressure | 516 Pa |
| Color | Colorless |
| Form | liquid |
| Chemical Structure Depiction | |
Other names:
Dimethylformamide, N.N- Dimethyl methane amide, DMF
Formula and chemical structure of Dimethylformamide:
The chemical formula of dimethylformamide is C3H7NO and its open formula is CHON(CH3)2. The molecule is formed by an amide group O=CH-N-R and the nitrogen atom has two methyl groups.
(The resonance structures dimethylformamide)
Dimethylformamide production process:
Dimethylformamide was first obtained by distillation of a mixture of dimethylamine hydrochloride and potassium formate.
A two-step process includes:
-Carbonation of methanol to methyl formate:
CH3OH + CO −→ HCOOCH3
-Reaction of methyl formate with dimethylamine:
HCOOCH3 + (CH3)2 NH −→ HCON (CH3)2 + CH3OH
The methanol carbonylation process is performed in the presence of a base catalyst and the product is isolated using a distillation process.
This organic compound is produced by the reaction of dimethylamine with carbon monoxide at low pressure and temperature in the presence of a strong catalyst in a specialized reactor. The crude dimethyl formamide is separated from the catalyst and refined to a high-quality compound.
Applications and Uses of Dimethylformamide:
In Pharmacy: As a solvent for peptides
Corticosteroids and vitamin B6 are drugs that use this colorless solvent in their production.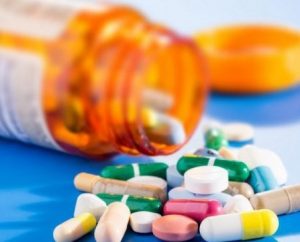 It is also used in the production of wire enamel and as a crystallization medium in the pharmaceutical industry.
In agriculture: To produce pesticides.
In industry: DMF is used in industries. It is used as an industrial solvent and in the manufacture of synthetic fibers, plastics, and paints.
In the textile industry: Production of acrylic fibers as well as fibers and surface coatings.
Biological applications: In the production of hydrophobic solution.
This solution is used to check the viability of the tested cells.
Chemical industry: This is an organic solvent that can play three other important roles in organic chemistry. It can be used as a reagent, a catalyst, and a stabilizer.
A common catalyst in the synthesis of aldehydes and common and inexpensive reagent in research laboratories.
Other applications include:
In the adhesive and insulation industries.
In the production of solvent paints and solvent varnishes.
As a solvent in degreasers and stain removers.
Safety information of Dimethylformamide:
This substance is easily absorbed by the skin and causes skin problems as well as damage to internal organs such as the liver.
Exposure to large amounts of this solvent causes abdominal pain, nausea, and vomiting, headache, dizziness, and constipation
Some reports also suggest an increase in cancer exposure to DMF.
When working with this combination, observe all safety points.

Packing and storage:
This liquid is flammable and may explode due to exposure to heat. In general, it is recommended to store this product in a tightly closed container in a dry and cool place, well ventilated and away from incompatible agents such as acids, alkali metals, and nitrates.