The antioxidant IPPD or N-phenyl N '-isopropyl p phenylenediamine is used as an antioxidant or an antiozonant in the rubber or tire industry. Antioxidants are chemicals that are added to rubber to prevent oxidation. It is an active antioxidant for synthetic and natural rubbers that provides strong antioxidant and antiozonant properties along with optimum high temperature, bending resistance, and fatigue for rubber compounds. Shanghai Chemex is one of the most reputable suppliers of this chemical in the world.
Physical and Chemical Properties:
It is soluble in oil, acetone, benzene, carbon tetrachloride, carbon bisulfide, and ethyl alcohol. This antioxidant is difficult to dissolve in gasoline and does not dissolve in water. IPPD will change color when exposed to air and sunlight and appear mostly in black or dark gray. This substance is available in a flake form; The most important physical and chemical properties of this compound can be summarized in the following table:
| | |
| --- | --- |
| Chemical formula | C15H18N2 |
| Molecular Weight (g/Mol) | 226.323 |
| Appearance | Solid |
| odor | Aromatic odor |
| Density (g/cm3) | 1.04 |
| Melting point (° C) | 75  |
| Boiling point (°F at 1 mm Hg) | 322 |
| Water Solubility | insoluble in water |
| Solubility | Soluble in aromatic solvents such as benzene, gasoline, and… |
| Color | Dark gray to black |
| Form | flake |
| Chemical Structure Depiction | |
Synthesis of IPPD Antioxidants:
The innovative Synthesis procedure of IPPD as an antioxidant is as below:
From the combination of N vinyl p cinnamon and p hydroxydiphenylamine in a molar ratio of 1.5: 1 to 1: 1.5 with an amine with the formula R NH2 in the presence of methanol, R can have a different carbon structure.
The reaction between a mixture of N-phenyl-p-quinoline Yemen and p-hydroxy-diphenylamine with the primary amine may be in the presence or absence of acidic catalysts such as methane sulfonic acid, toluene sulfonic acid.
The product produced from this reaction can be used to stabilize the tire. The reaction mixture is hydrogenated to convert the domain to the N 'vinyl p-phenylenediamines of the desired N substituents.
IPPD Antioxidants Uses:
Antioxidants are generally substances that are added in small amounts to hydrocarbons that are prone to oxidation, such as rubber, plastics, food, and oils to inhibit or slow down oxidative processes, while oxidizing themselves.
P-Phenylenediamine is used as the main ingredient in accelerators and antioxidants in the rubber industry because it provides temperature stability, high strength, and chemical and electrical resistance. like Morpholine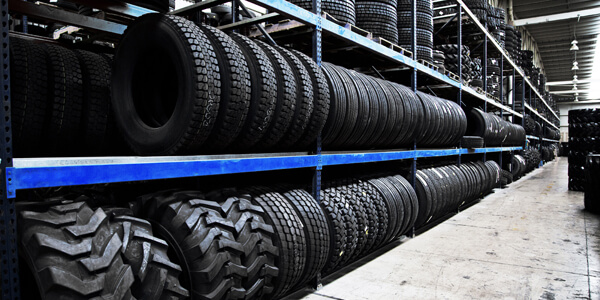 Used in pneumatic tire components, solid tires, belts, hoses, cables, automotive mounts, bushings, and general mechanical products.
Used in the plastics industry to produce plastic additives.
They can be used as raw polymer stabilizers.
This antioxidant is also used in food packaging, paper plates, cutlery, small appliances such as barbecues, etc.
Buy IPPD Antioxidants:
You can contact our experts at Shanghai Chemex for more information on how to purchase this product and how to place an order.
Safety Information:
Harmful if swallowed.
May cause an allergic skin reaction.
Very toxic to aquatic life with long-lasting effects.

First-aid measures:
Skin Contact: Immediately flush skin with water.
Inhalation: move the person into the fresh air.
Eye Contact: Rinse eyes with water for at least 15-20 minutes.
Ingestion: Do not induce vomiting. Get medical aid immediately. Call a poison control center.
Packing and storage:
Keep the container tightly closed in a cool, dry, well-ventilated place away from strong oxidants and direct sunlight.