Stearic acid is one of the most useful long-chain saturated fatty acids, Which is mainly used as an element in the production and manufacture of plastics, candles, oil pastels, food supplements, cosmetics as well as rubber softeners. In addition, Stearic acid is used to firm soaps made with vegetable oils.
Physical and chemical properties:
Stearic acid is a common amino acid that has the chemical formula C18H36O2. This product is solid, waxy, and white with a mild and oily odor. It is insoluble in water due to its hydrophobicity and is mostly floating, but is soluble in alkyl acetate, alcohols, acetic acid, phenols, CS2, and CCl4; The structure of this product is a branch with one end of the methyl group and the other end of the carboxyl group.
Chemical formula
C18H36O2
Molecular Weight (g/Mol)
284.5
Appearance
Dry Powder
odor
Slight odor
Density (g/cm3 at 20° C)
0.9408
Melting point (° C)
68.8 (156.7 °F)
Boiling point (° C)
383 (721°F)
Water Solubility
Insoluble
Solubility
Slightly soluble in ethanol, benzene; soluble in acetone, chloroform, carbon disulfide
Flash Point (°F)
385 (113 °C)
Vapor Pressure (mm Hg at 25 °C)
9.8
Synonyms
Stearic acid, Octadecanoic acid,

Stereophonic acid, n-Octadecanoic acid

Color
White or slightly yellow
Form
Crystal, powder
Chemical Structure Depiction
Structure of stearic acid:
Stearic acid is mainly extracted fats and oils and contains triglycerides. In the structure of this substance, glycerin molecules are attached to long hydrocarbon chains, which can be removed from the glycerin formula through various methods. The triglyceride molecule is divided into three molecules of fatty acid and one molecule of glycerin.
Stearic acid production process:
Production of this product is associated with the hydrolysis of triethylene glyceride. This acid is produced from fats and oils in hot water with high pressure. Commercial stearic acid is usually a combination of palmitic acid and stearic acid and a small amount of oleic acid.
Also, this acid is found in animal fats more than in vegetables, so this amount is up to 30% in animal fats and about 5% in vegetable fats.
 Stearic acid Uses:
For the production,  acetates include sodium acetate, magnesium acetate, calcium lead acetate, lead acetate, aluminum, lead acetate, lead acetate, iron acetate, and potassium stearate.
In the manufacture and production of candles as a hardening agent.
Production of cosmetics
Drug manufacturing
Plastic plasticizers
As lubricants
Rubber, vulcanized accelerator
This product is used alone in castor oil to produce various softeners in the textile industry.
This chemical is widely used in the production of soap and its addition to soaps causes amino acids to harden and thicken other substances in the form of solid soap.
Production of PVC pipes, sheets, profiles, and films
PVC thermal stabilizers with good lubrication and excellent stability against light and heat.
Livestock and poultry feed
As an emulsifying agent in the thickening of many vegetable fats.
In the food industry, Stearic acid is used as a food additive, for example, as a flavoring agent in some dairy products to create a Korean flavor.
What is the use of Stearic Acid in Rubber?
Due to its good gravity and optical and thermal stability, it is commonly used in the production of PVC, platforms, profiles, and film production. This compound is used in the cooking process to increase the thermal stability of PVC pipes. This compound can also be used as a lubricant and friction reducer in plastics. SA is used in rubber as a distributor, softener, and lubricant. like zinc stearate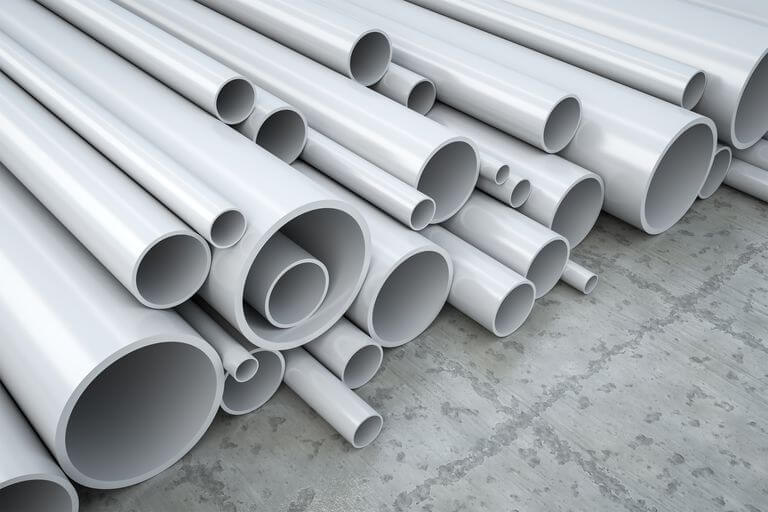 Safety information:
This chemical is considered a natural and safe substance, but if it comes in contact with the skin, inhaling steam or swallowing it will cause side effects.
First-aid measures:
Skin Contact: Immediately flush skin with water.
Inhalation: move the person into the fresh air.
Eye Contact: Rinse eyes with water for at least 15-20 minutes.
Ingestion: Do not induce vomiting. Get medical aid immediately. Call a poison control center.
Packing and storage:
Store in a cool, dry, well-ventilated area away from incompatible substances and oxidizing agents.