Ammonium thiosulfate can be considered an inorganic compound with the molecular formula H8N2O3S2 that has several applications in various industries including the food industry, fertilizer, gold mining, photography, waste disposal, etc. This substance dissolves well in water so it can be considered a moisture absorber, Since this material is composed of ammonia, it emits a pungent odor similar to ammonia, in the following, we will further study this material, its properties, as well as its applications. Shanghai Chemex is one of the most reputable suppliers of this chemical in the world.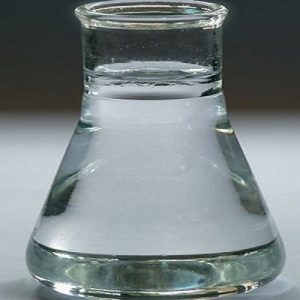 Physical and chemical properties:
Ammonium thiosulfate is a colorless liquid that contains nitrogen and sulfur. This clear liquid is neutral to slightly alkaline; The most important physical and chemical properties of this compound can be summarized in the following table:
IUPAC name
Diammonium thiosulfate
Chemical formula
(NH4)2S2O3
Molar mass (g/mol)
148.20
Appearance
clear and colorless liquid
Odor
Ammonia
Melting Point (° C)
150
PH
8-9
 Density (g/cm3)
1.679 
Solubility
Slightly soluble in acetone

Insoluble in benzene, diethyl ether, ethanol, toluene

Chemical Structure Depiction
Ammonium Thiosulfate solution:
This compound dissolves well in water and has a much higher solubility than its salt-like potassium persulfate. Dissolving this salt in water is an endothermic process.
Ammonium Thiosulfate production process:
This is an inorganic solution produced by treating ammonium sulfite with sulfur:
(NH4)2SO3 + S → (NH4)2S2O3
This solution can also be produced by mixing two solutions of ammonium sulfate and sodium thiosulfate and then cooling and filtering sodium sulfate.
Ammonium Thiosulfate Uses:
Fertilizer:
The primary use of ammonium sulfate is as an agricultural fertilizer for alkaline soils.
Medical:
Due to its antibacterial properties, this compound is used in the medical industry to produce vaccines (tetanus, diphtheria, etc.).
Photography:
this material is also used to repair negatives and help their emergence.
Food:
Ammonium thiosulfate can be used as yeast in baking bread.
Other uses:
This compound is also used in gold and silver mines to leach and remove impurities.
This product reduces the combustion temperature, so it can be used to control the flame.
Ammonium Thiosulfate Fertilizer:
Perhaps the most important application of this substance can be considered as agricultural fertilizer, fertilizer containing this substance can be a good source of nitrogen and sulfur needed by the plant for growth, liquid ammonium thiosulfate fertilizer, which is obtained by dissolving the product in water For crops such as corn and soybeans that require sulfur and nitrogen, it has a much better performance than other sulfur fertilizers. Sulfur plays an important role in protein synthesis and has a disinfectant role while increasing nitrogen efficiency. like Ammonium persulfate, It should not be forgotten that using it in large quantities may burn the roots of the plant.
Buy Ammonium Thiosulfate:
Shanghai Chemex with a long history of supplying all kinds of chemicals is ready to offer this product to dear customers, just contact our sales department to place an order.
Safety Information:
Although ammonium thiosulfate is not particularly toxic to humans, contact with skin and eyes may cause irritation, inflammation, and irritation. Swallowing may cause nausea, vomiting, and diarrhea.

It is recommended to read the safety information sheet before starting to work with this material to take the necessary measures in case of an accident.
First-aid measures:
Skin Contact: Immediately flush skin with water.
Inhalation: move the person to the fresh air.
Eye Contact: Rinse eyes with water for at least 15-20 minutes.
Ingestion: Do not induce vomiting. Get medical aid immediately. Call a poison control center.
Packing and Storage:
Store in a cool, dry, well-ventilated area away from incompatible substances and direct sunlight.