Ammonium thiosulfate is an inorganic compound with the formula (NH4)2S2O3. This substance dissolves well in water and can be considered as a moisture absorber.
This compound is made of ammonia so it smells like ammonia.
This is an inorganic compound is used in various industries such as food, agriculture, and waste disposal. ATS is commonly added to liquid nitrogen solutions to provide sulfur to plants.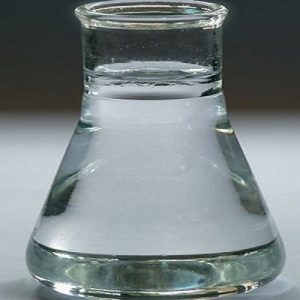 Ammonium thiosulfate has different liquid and solid content. Ammonium thiosulfate solution can be used directly, and the solid form of ammonium thiosulfate needs to be dissolved.
Physical and chemical properties:
Ammonium thiosulfate is a colorless liquid that contains nitrogen and sulfur. This clear liquid is neutral to slightly alkaline.
IUPAC name
Diammonium thiosulfate
Chemical formula
H8N2O3S2

(NH4)2S2O3

Molar mass
148.20 g·mol−1
Appearance
clear and colorless liquid
Synonyms
Ammonium hyposulphite solution
Odor
Ammonia
Melting Point
150°C (302 °F; 423 K)
Boiling point
Decomposes
PH
8-9
Density (15°C)
1.679 g/cm3
Solubility in water
Very soluble in cold water

1.033 g/ 100 ml (at 100 °C)

Solubility
Slightly soluble in acetone

Insoluble in benzene, diethyl ether, ethanol, toluene

Color
clear and colorless
Form
liquid

Chemical Structure Depiction
Other names:
Ammonium thiosulphate;
Thiosulphuric acid, ammonium salt;
Thiosulphuric acid, diammonium salt;
Ammonium Thiosulfate solution:
This compound dissolves well in water and has a much higher solubility than its salt-like potassium persulfate. Dissolving this salt in water is an endothermic process.
Ammonium thiosulfate production process:
This is an inorganic solution produced by treating ammonium sulfite with sulfur:
(NH4)2SO3 + S → (NH4)2S2O3
This is a clear solution that can be produced by mixing two solutions of ammonium sulfate and sodium thiosulfate and then by cooling and filtration of sodium sulfate.
Applications and Uses of Ammonium thiosulfate:
–In agricultural fertilizer: The primary use of ammonium sulfate is as an agricultural fertilizer for alkaline soils.
In the medical industry: Due to its antibacterial properties, this compound is used in the medical industry to produce vaccines (tetanus, diphtheria, etc.).
–In the photography industry: this material is also used to repair negatives and help their emergence.
–Food industry: Ammonium thiosulfate can be used as yeast in baking bread.
-This compound is also used in gold and silver mines to leaching and remove impurities.
-This product reduces the combustion temperature, so it can be used to control the –flame.
Ammonium thiosulfate fertilizer:
In agriculture as fertilizer: The main application of this substance is in the production of agricultural fertilizers. This fertilizer contains this compound, which is a suitable source for supplying nitrogen and sulfur required for plant growth. This solution is very suitable in terms of sulfur supply because its sulfur is much more than ammonium sulfate fertilizer, while it is also used as a soil nitrogen stabilizer. Liquid ammonium thiosulfate fertilizer for products such as corn and soybeans that require sulfur and nitrogen has a much better performance than other sulfur fertilizers. In addition, the use of ATS fertilizer to some extent prevents plant pests and insects.
It should not be forgotten that using it in large quantities may burn the roots of the plant.
Safety information of Ammonium thiosulfate:
Although ammonium thiosulfate is not particularly toxic to humans, contact with skin and eyes may cause irritation, inflammation, and irritation. Swallowing may cause nausea, vomiting, and diarrhea.

When working with this combination, observe all safety points.
Packing and storage:
Store in a cool, with proper ventilation, out of direct sunlight.
Keep containers tightly closed.
Store it away from combustible materials.