Monosodium phosphate, also known as sodium dihydrogen phosphate, is a mineral compound and one of the most useful compounds among other phosphates (disodium phosphate and trisodium phosphate), which contains anhydrous and hydrated salts. Shanghai Chemex is one of the most reputable suppliers of this chemical in the world.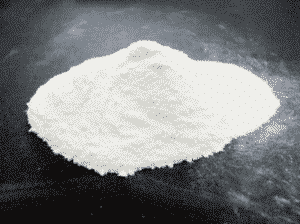 Physical and Chemical Properties:
Monosodium phosphate is a solid compound in powder or crystalline form that is generally colorless and odorless. This chemical product has very good solubility in water but is completely insoluble in substances such as ethanol, ether, and chloroform. This compound is a kind of emulsifier. Therefore, it has wide applications in various industries. Other properties of monosodium phosphate include pH control because this chemical product is acidic, in fact, it is more acidic than other sodium phosphates. This chemical can also be used as a high-capacity buffer; The most important physical and chemical properties can be summarized in the following table:
| | |
| --- | --- |
| Name | Monosodium phosphate (MSP) |
| Chemical formula | NaH2PO4 |
| Molecular weight (g/mol) | 119.98 |
| Density (g/cm3) | 2.36 |
| PH | Between 4,1 and 5,0  |
| Odor | Odorless |
| Melting point (°C) | 200 |
| Color | White |
| Form | crystalline powder |
| Chemical Structure Depiction | |
Synthesis and Production of Monosodium Phosphate:
This chemical is obtained from the neutralization of trisodium phosphate by phosphoric acid:
Na2HPO4 + H3PO4 → 2NaH2PO4
Also, heating this salt to 169 ° C causes the formation of disodium pyrophosphate:
2 NaH2PO4 → Na2H2P2O7 + H2O
Monosodium Phosphate Uses:
In addition to its special properties, monosodium phosphate has several applications in industrial and food grades. In this section, we try to acquaint you with some of the applications of this chemical product:
Food:
Monosodium phosphate is one of the chemical compounds required by the human body. In fact, this chemical can be used to supply the body with the amount of phosphorus it needs. Phosphorus is one of the vital elements needed by the human body and its deficiency can cause acute and serious problems for humans. Symptoms of phosphorus deficiency in the human body include pain in the bones, anxiety, the stress in the person, constant fatigue, shortness of breath, etc. In case of such problems, the doctor prescribes this chemical as a dietary supplement for the person.
Agricultural:
Other applications of monosodium phosphate include its use in the agricultural industry. This chemical compound is a stimulant for the growth of agricultural products. For this reason, it is used to produce agricultural fertilizers.
Pharmaceutical:
Other properties of monosodium phosphate include its laxative properties. Due to this property, this chemical product and magnesium oxide and sorbitol can be used to prepare and produce constipation drugs. Keep in mind that these medications can only be taken with a doctor's advice.
Toothpaste Production:
This chemical product and sodium hexametaphosphate are used in the production of various kinds of toothpaste. Monosodium phosphate takes care of tooth enamel and helps to repair it. Also, the presence of this chemical product in the structure of toothpaste prevents tooth decay.
Cleaners:
Because this chemical compound has cleansing and disinfecting properties, it is used to produce a variety of detergents and boiling powders.
Buy and Sell Monosodium Phosphate:
If you are a craftsman who uses this chemical as raw material, to buy monosodium phosphate and other phosphates with the best quality and the most reasonable price, contact our experts in Shanghai Chemex.
Safety:
Monosodium phosphate is added to the diet as a supplement and its high consumption can lead to kidney stones in humans. For this reason, the use of this substance in people with kidney problems is not recommended at all and should be done according to the doctor's instructions and with the approved dose.
Transporting and Storage:
Store monosodium phosphate in a cool, dry, well-ventilated place away from heat and sunlight.