Bis Benzene Sulfonyl Imide (BBI) is a chemical compound that is commonly used in applications such as metal plating or electroplating uses. This material is mainly used as an additive in nickel plating or pharmaceutical applications. In the plating process, due to its properties close to sodium saccharin, it can be a suitable alternative to saccharin in plating or other applications. Shanghai Chemex is one of the most reputable suppliers of this chemical in the world.
Physical and Chemical Properties:
The appearance of Bis benzene sulfonyl imide is in the form of white powders. It has little solubility in water but can be used to produce alkaline solutions. The plating process is one of the most important and major applications of this acidic substance, BBI is specifically used to create a polished, smooth, and shiny surface on various metals such as nickel or lead; The main and most prominent physical and chemical properties of benzene sulfonyl amide base can be summarized in the following table:
| | |
| --- | --- |
| Chemical formula | C12H11NO4S2 |
| Molecular weight (g/mol) | 297.35 |
| Density (g/cm3) | 1.418 |
| Melting point (°C) | 150 |
| Boiling point (°C) | 480.60 |
| Solubility | Completely soluble in alkaline solution |
| Chemical Structure Depiction | |
Synthesis and Production Process of BBI:
The process of producing Bis benzene sulfonyl imide is carried out by sodium hydroxide, to produce BBI, we first need to dissolve high-purity sodium hydroxide in a special water mixer. Then raise the temperature of the reaction to about 60 ° C to complete the dissolution process well. In the next step, we add benzo sulfamide to the solution. In this step, it is necessary to keep the reaction temperature constant so that benzo sulfamide dissolves easily in water.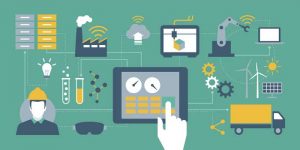 Then add benzene sulfonyl chloride dropwise and periodically to the solution. In the next step, we need to give the solution about 4 hours to complete the reaction, in this step, there is no need to heat the solution. In the next step, we add hydrochloric acid to the solution and raise the temperature to 100 ° C so that the acidity of the solution is 4 to 7.5. After the filtration and purification process, we can produce our desired product.
BBI Uses:
The main applications of Bis benzene sulfonyl imide can be divided into general categories:
As mentioned earlier, this chemical is an important material in the plating process. Electroplating is one of the cases in which this material can play a very positive role.
The plating process is generally used to prevent or delay the undesirable corrosion process in metals.
In the process of electroplating nickel, by forming a layer on the surface of this metal by electric induction force, the resistance of this metal against oxidation or other factors increases.
Different additives are used in metal plating. One of the common additives that helps a lot in this type of process is Bis benzene sulfonyl imide. The use of this additive in the plating bath is very common.
This additive helps to polish the metal surface and brighten and shine the metal surface. The amount of use of this material in the plating bath can be one to ten to have a favorable effect, this material is a good alternative to saccharin.
Safety:
In general, it is recommended to observe safety measures in the face of this substance. Avoid direct contact of Bis benzene sulfonyl imide with the skin of the body or eyes and do not be in close contact with it for a long time.
Packing and Storage:
Use a cool and dry place to store this chemical, away from heat or direct sunlight.