Mono ethylene glycol is an organic compound and also, mono ethylene glycol is a polar solvent that is widely used in the production of antifreeze. This organic compound is considered an organic glycol.
Other applications of MEG are their use as a raw material for the production of polyester fabrics and the synthesis and production of polymers such as polyethylene terephthalate (PET).
This chemical compound has a good ability to heat transfer, and systems that require a constant temperature usually use this solvent. Under standard conditions, the appearance of MEG is a colorless liquid with a sweet taste. This organic solvent has High heat capacity and C2H6O2 is its chemical formula.
The chemical structure of MEG is as follows:
Mono ethylene glycol was first produced by a French chemist. Over time, due to the desirable properties of this solvent such as high strength and hydrophobicity, its applications have expanded greatly, Shanghai Chemex company provides this chemical with the best quality for you.
In the following, we will learn more about the physical and chemical properties as well as the wide applications of this material.
Physical and chemical properties:
Chemically Mono ethylene glycol like Benzene is compatible with water and can be dissolved in most organic solvents, as mentioned above, it has a high heat capacity.
MEG is flammable and toxic, The combination of its vapor with air is explosive, so it is very important to observe safety tips, it should be kept out of reach of children because its sweet taste may be pleasant for children.
The most important physical and chemical properties of this organic compound can be summarized in the following table:
| | |
| --- | --- |
| Name |  (MEG) |
| Molecular weight (g/mol) | 62.07 |
| Density (g/cm³) | 1.11 |
| Boiling point (°C) | 197 |
| Melting point (°C) | -12.9 |
| PH | 5.5-8 |
| Solubility | Soluble in most organic solvents |
The production process of MEG:
In general, mono ethylene glycol can be produced by ethylene. During this reaction, ethylene oxide uses as a catalyst, The use of an acidic environment has a positive effect on the reaction efficiency, Ethylene and oxidizing agents are first introduced into a reactor, the product of this reaction is ethylene oxide. This reaction is considered exothermic and takes place in the gas phase with silver catalysts.
The product produced from the reaction is sent to the ethylene oxide unit, separated into carbon oxide for use in the ethylene carbonate production unit.
After this step, the diluted vapor of ethylene oxide is removed from the adsorbent and concentrated and condensed during the process.
In the last stage, by performing the hydrolysis process on ethylene oxide, the final product, namely MEG and crane dioxide is produced, this reaction is usually done in the liquid phase.
Application and uses of mono ethylene glycol:
This solvent is used as a fluid for heat transfer in cars and computers, the main application of mono ethylene glycol is as an antifreeze.
The use of antifreeze containing mono ethylene glycol has advantages over other antifreeze, this solvent has a higher heat transfer coefficient than other chemical compounds and has lower viscosity at low temperatures, lower viscosity causes higher efficiency, and cost-efficiency of the material and cost and energy consumption reduced.
Other applications of this solvent include its use in the production of water-based adhesives and latex paints, the following are the most important applications of this organic material:
It is used as a solvent in chemical reactions and the synthesis of some polymers.
MEG is used in fertilizers and pesticides in agricultural industries.
Used in the production of corrosion inhibitors and disinfectants.
In the textile industry, this chemical compound is used as an emollient in the production of leather or textiles.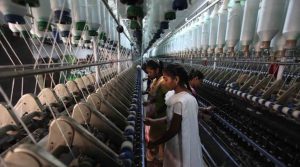 Other applications of this solvent are in the production of explosives or general cleaners.
This organic compound is toxic and is not used in the food industry, but propylene glycol is used instead.
Mono ethylene glycol antifreeze and coolant:
As mentioned, one of the most important applications of ethylene glycol is its use in the production of antifreeze. The chemical dissolution of this compound in water causes the hydrogen bond of the water to be overshadowed and fused, causing the freezing point.
To produce antifreeze based on mono ethylene glycol, a certain amount of this substance is mixed with water and a suitable corrosion inhibitor and repellent. It is better not to use more than 70% of MEG, use corrosion inhibitors in this formulation is necessary.
Safety; hazards and poisoning of mono ethylene glycol:
Toxic properties of this substance have caused concerns about environmental pollution for this solvent, the use of this organic matter will produce a by-product that generally hurts environmental health.
This chemical is harmful to human health and prolonged contact with it can cause discomfort. The use of this solvent in the production of cosmetics and fire extinguishing systems is prohibited.
Follow all safety tips and avoid direct contact with the skin and eyes, if this substance is eaten by someone, she should consume a high amount of water.
Mono ethylene glycol MSDS:

Transporting and Storage:
Use a cool and dry place to store this chemical away from heat and direct sunlight.